Le réseau Carnot
Le réseau Carnot
Posted on by Fanny Voinson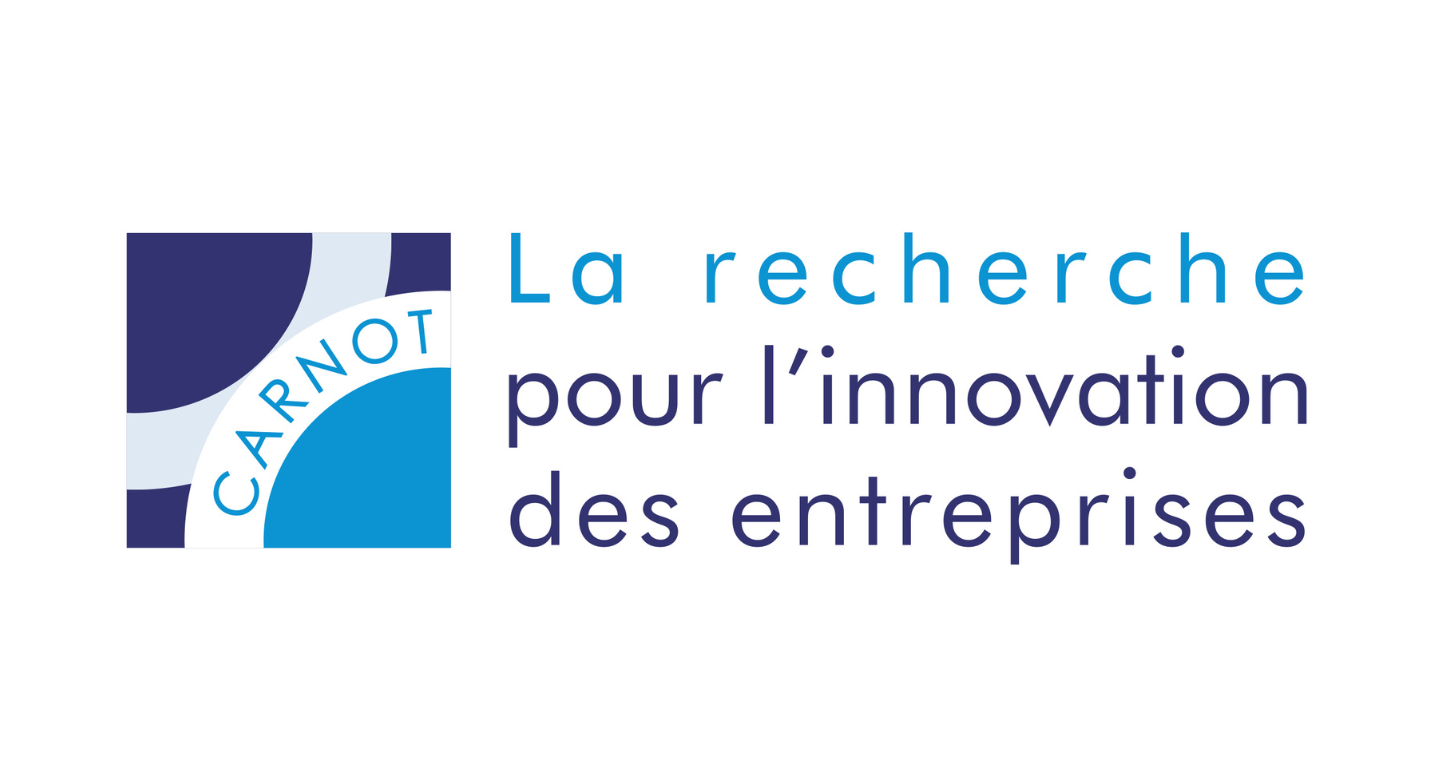 IREPA LASER est membre de l'Institut Carnot MICA et est très fier de faire partie du réseau Carnot.
L'Institut Carnot MICA est une structure de recherche publique qui accompagne les entreprises dans le développement de leurs projets Recherche et Développement. MICA est expert des matériaux fonctionnels, des surfaces et interfaces et procédés associés, de la recherche fondamentale à l'application industrielle.
L'institut accompagne les entreprises tout au long du processus de R&D, grâce à une offre complète et unique :
Programme de R&D
Prestations de service, expertises et conseils
Transferts de technologies
Productions pilotes
Formations initiales et continues sur mesure
Aide à la recherche de financement
MICA participe à accroître la compétitivité du tissu économique et industriel français.
L'institut est composé de 18 membres, dont 9 laboratoires de recherche et 9 centres techniques (CRT/CTI) dont IREPA LASER est très fier de faire partie. Chaque année, cette structure d'excellence permet à 900 entreprises de bénéficier des partenariats avec les meilleurs laboratoires (matériaux) et leurs plateformes de haute technologie.
L'Institut Carnot MICA est membre du réseau Carnot, qui est composé de 38 instituts implantés dans chaque région en France. Ces structures de recherche publique apportent leurs technologies mais aussi les compétences de leurs équipes de recherche au service des entreprises (de toutes tailles et tous secteurs). Le réseau Carnot s'engage également à "développer une activité de recherche partenariale au bénéfice de l'innovation des entreprises" ainsi que d'accroître l'impact économique des projets R&D. Le réseau Carnot propose une large palette de compétences qui répondent aux besoins des entreprises en termes de recherche et innovation.
>> En savoir plus sur l'Institut Carnot MICA : www.carnot-mica.fr
>> En savoir plus sur le réseau Carnot : https://www.lereseaudescarnot.fr/fr
AM fast train part 5
Posted on by Fanny Voinson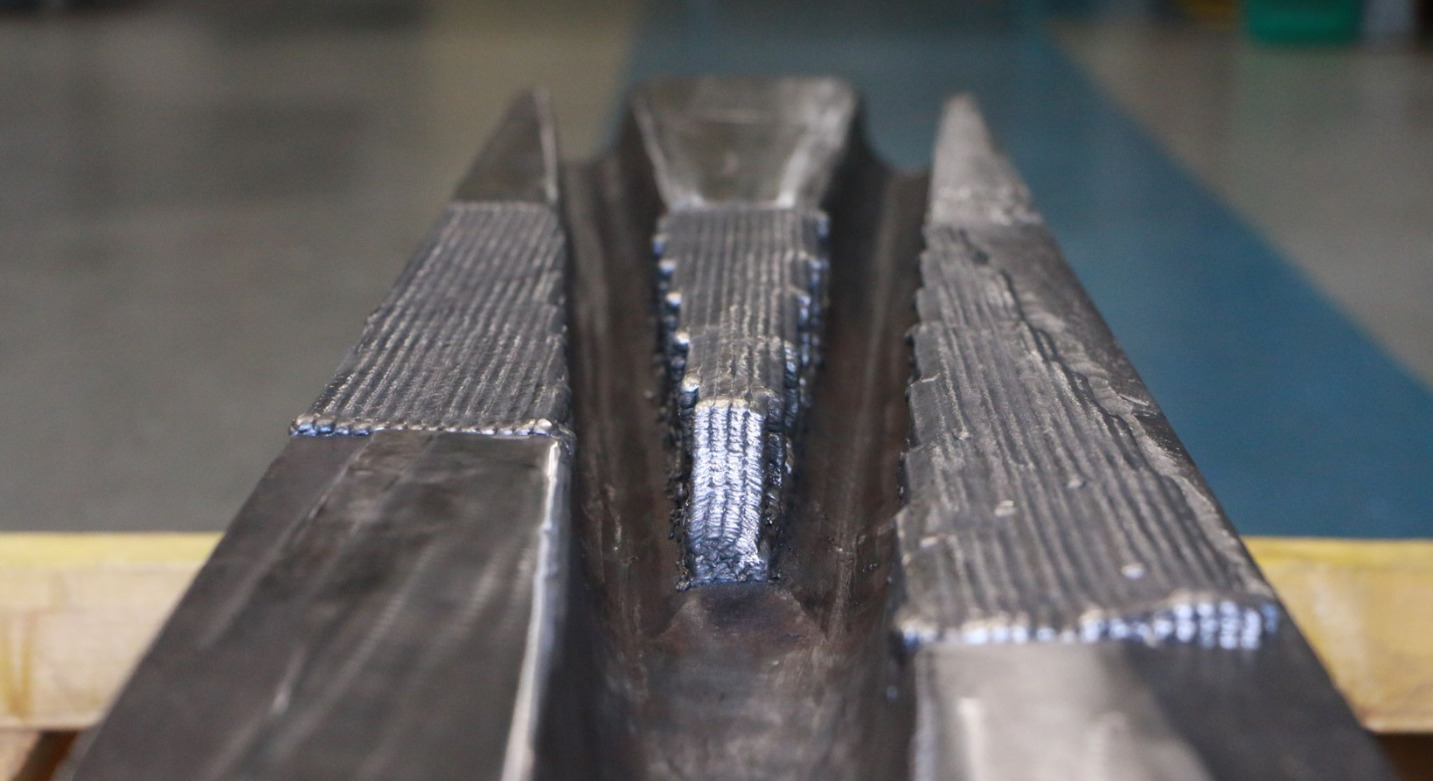 Challenge completed!
Bastien GERARD, Group Business Development Director Consumables at Welding Alloys France, tells us all about this great adventure:
"Welding Alloys have a wealth of expertise in the development and manufacture of flux cored #welding wires. With more than 50 years of experience, Welding Alloys are well positioned to provide tailored solutions dedicated to increasing resistance to wear such as abrasion, erosion, friction, impact and more.
Innovation is part of the DNA at Welding Alloys. Cored welding wires are continuously developed, to provide unique solutions capable of solving even the most challenging wear problems faced in many industries.
In the railway industry, crossings or frogs are subject to daily metal-to-metal wear and impact. Consequently, they become worn and there is an increased risk of damage or potential breakages. Refurbishment by weld rebuilding is a solution that saves time and money. Restoration and repair of the crossing can be swiftly carried out in-situ, resulting in reduced maintenance downtime and track closures, and increased cost savings.
However, at a certain point, the crossings will need to be replaced. The old crossing is then recycled. Wire Laser Additive Manufacturing (WLAM) provides a new way of recycling crossings and frogs in the workshop, offering a better solution for the #environment.
This case study partners Welding Alloys' advanced cored wires with the high-tech equipment from IREPA LASER and highlights the advantage of WLAM in the regeneration of an old crossing initially allocated to waste."
Congrats to the team!
AM fast train part 4
Posted on by Fanny Voinson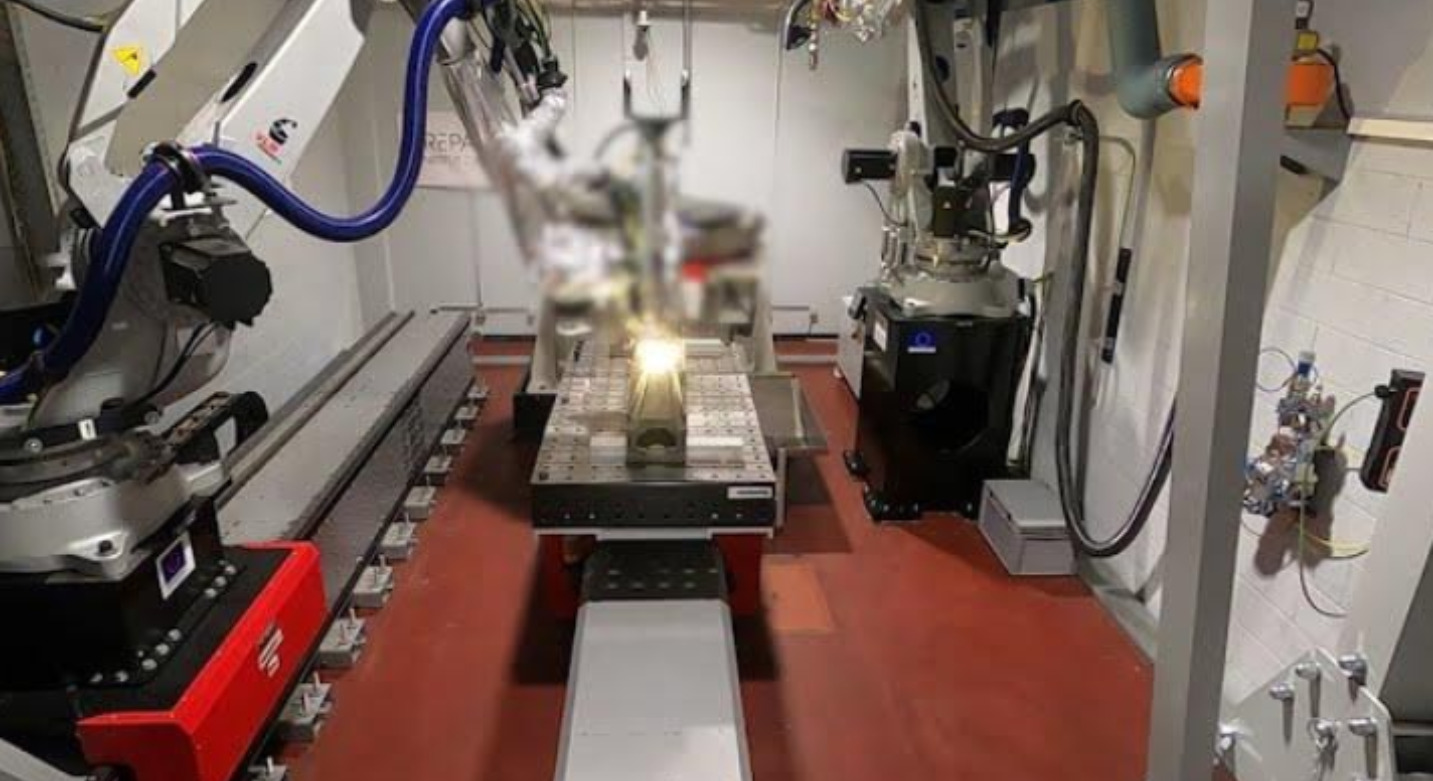 The challenge goes on…
Nathan Mayer, our engineer, takes us on our latest additive manufacturing journey…
Ready to start manufacturing!
"No specifical tool is necessary to install the part, we just lifted it and put it on the machine table. I took my references on the part and I'm ready to start, just must select my robot program and press "cycle start".
After 10 hours, the rail is repaired, the built geometries match perfectly with the rail profile. All the data as TCP position, wire feeding speed, laser power, traveling speed are saved during the operation. It guarantees the process according to the qualification parameters and gives us the opportunity to identify any deviation or defect during the deposition. Learning from those data after any manufacturing operation allows us to improve process knowledge and skills and make it evolve."
>> https://www.youtube.com/watch?v=rUjcOrI5Kp0
Keep going!
Stay tuned for a few words from our partner Welding Alloys France…
Business Industries Saint-Nazaire 2023
Posted on by Fanny Voinson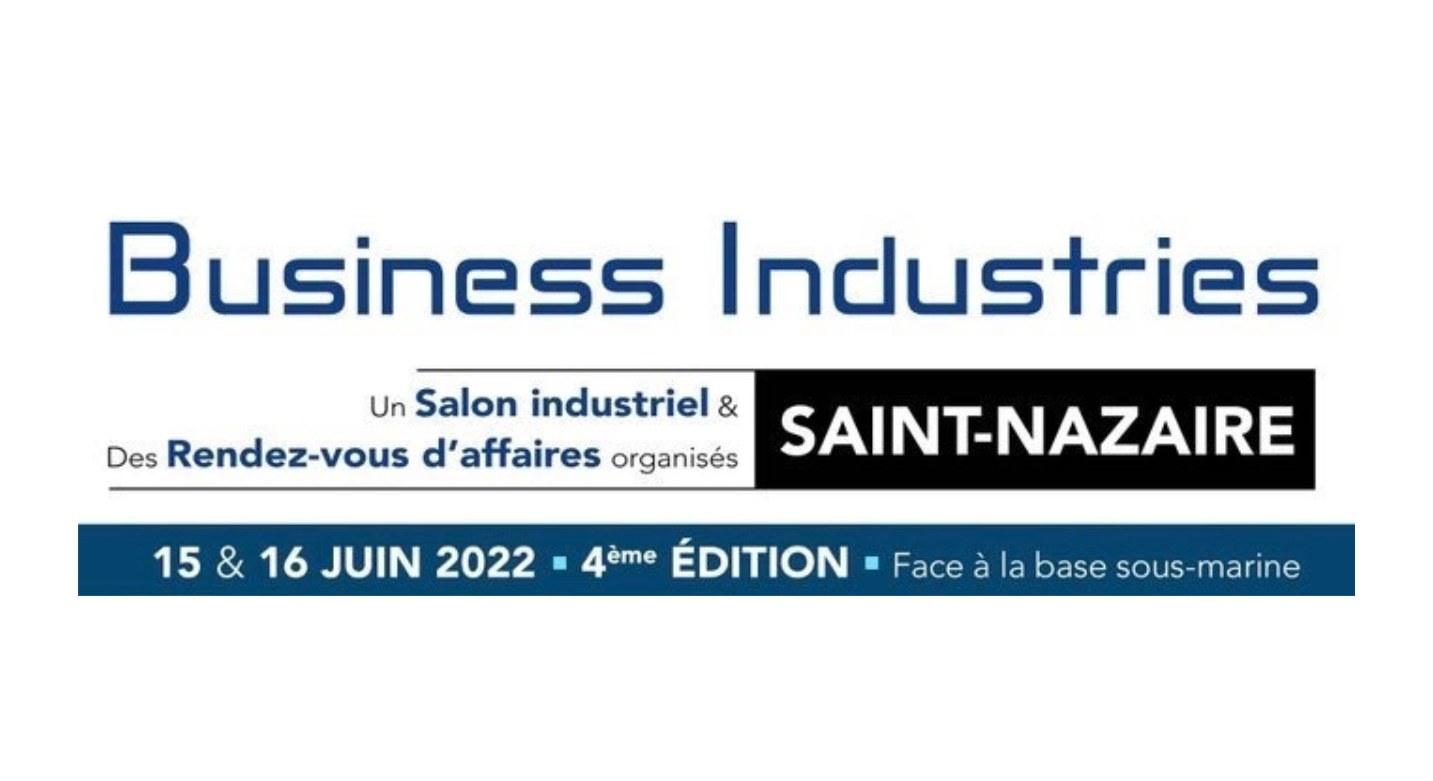 L'événement Business Industries, un salon industriel et des rendez-vous d'affaires organisés, se tiendra du 13 au 14 avril à la base sous-marine de Saint-Nazaire.
Au programme de cette 5ème édition :
L'espace machines-outils – robotique & équipements de production avec des machines en fonctionnement
Le village start 'up & solutions innovantes
Un espace dédié au mix énergétique
IREPA LASER sera présent sur le stand B14 ! Nos experts mettent à profit leur expérience de plus de 30 ans dans le soudage laser, pour vous proposer des solutions industrielles sur mesure et vous accompagner dans vos projets de développement et d'industrialisation de produits.
Notre approche industrielle innovante et pragmatique ainsi que nos équipements de pointe (plus de 20 lasers, robots, laboratoires d'analyse et de caractérisation), font d'IREPA LASER une plateforme opérationnelle de premier plan pour prendre en charge la production de vos pièces, de la petite à la grande dimension, et réduire ainsi vos délais d'industrialisation.
Nos expertises :
Soudage laser multi matériaux
Acier, aluminium, inox, cuivre, nouveaux matériaux
Expertise matériaux
Nos moyens :
Une équipe pluridisciplinaire
Un parc-machine avec des équipements performants
Une capacité de production
Un contrôle qualité continu
Des parcours de formation adaptés
>> Plus d'informations sur l'événement : https://www.businessindustries-saintnazaire.com/
SIFER 2023
Posted on by Fanny Voinson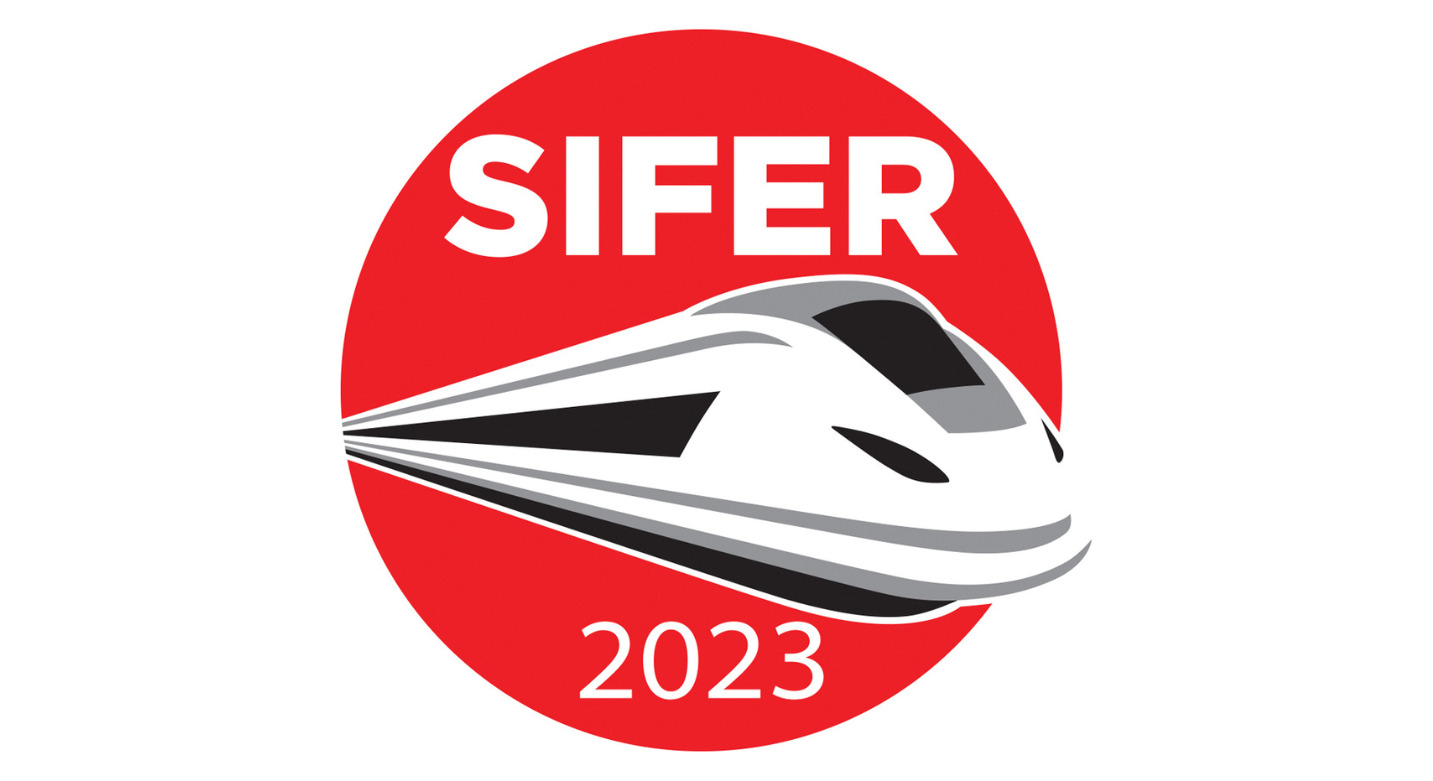 Le Salon International de l'Industrie Ferroviaire (SIFER) se tiendra du 28 au 30 mars à Lille Grand Palais.
Prenez une longueur d'avance dans vos projets d'innovation et retrouvez IREPA LASER sur le stand du réseau des Carnot : 1-456.
>> Plus d'infos
À cette occasion, ne manquez pas le pitch de Nicolas Villedary, en charge de la valorisation de la fabrication additive XXL d'IREPA LASER sur la sécurité améliorée et qualifiée par la réparation du rail (rechargement en fabrication additive sur grandes pièces) le 29 mars à 14h45.
>> Plus d'infos
APS Meetings 2023
Posted on by Fanny Voinson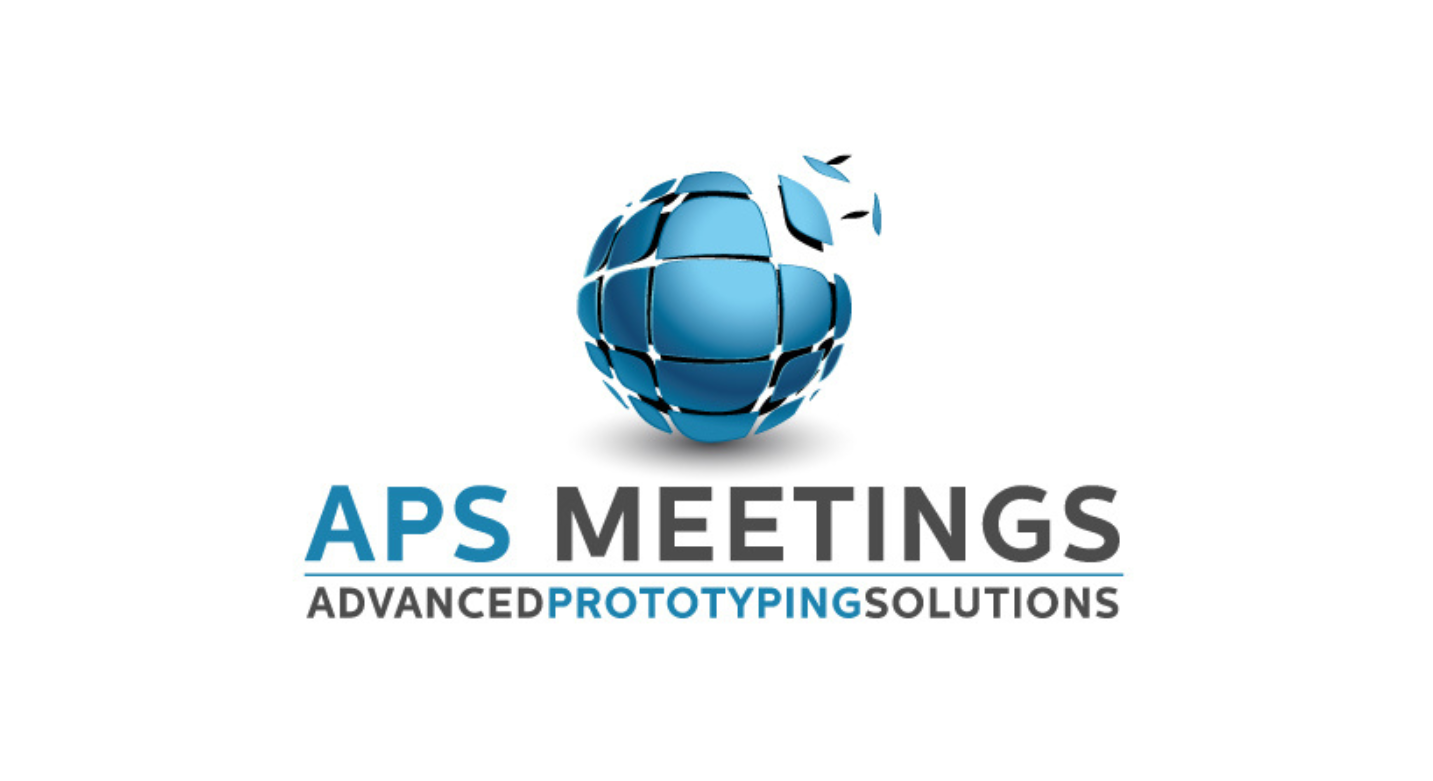 IREPA LASER participe à APS Meetings 2023.
APS Meetings, la convention d'affaires dédiée à la fabrication additive, à l'impression 3D, au prototypage rapide et au développement produit, se tiendra du 29 au 30 mars à Lyon.
Nos experts sont à votre écoute pour tous vos projets et problématiques d'affaires, que ce soit dans le domaine de la défense, l'automobile, l'électronique, le rail, le médical ou encore l'aéronautique.
Nous avons hâte de vous rencontrer !
>> Plus d'infos : www.apsmeetings.com
AM fast train part 3
Posted on by Fanny Voinson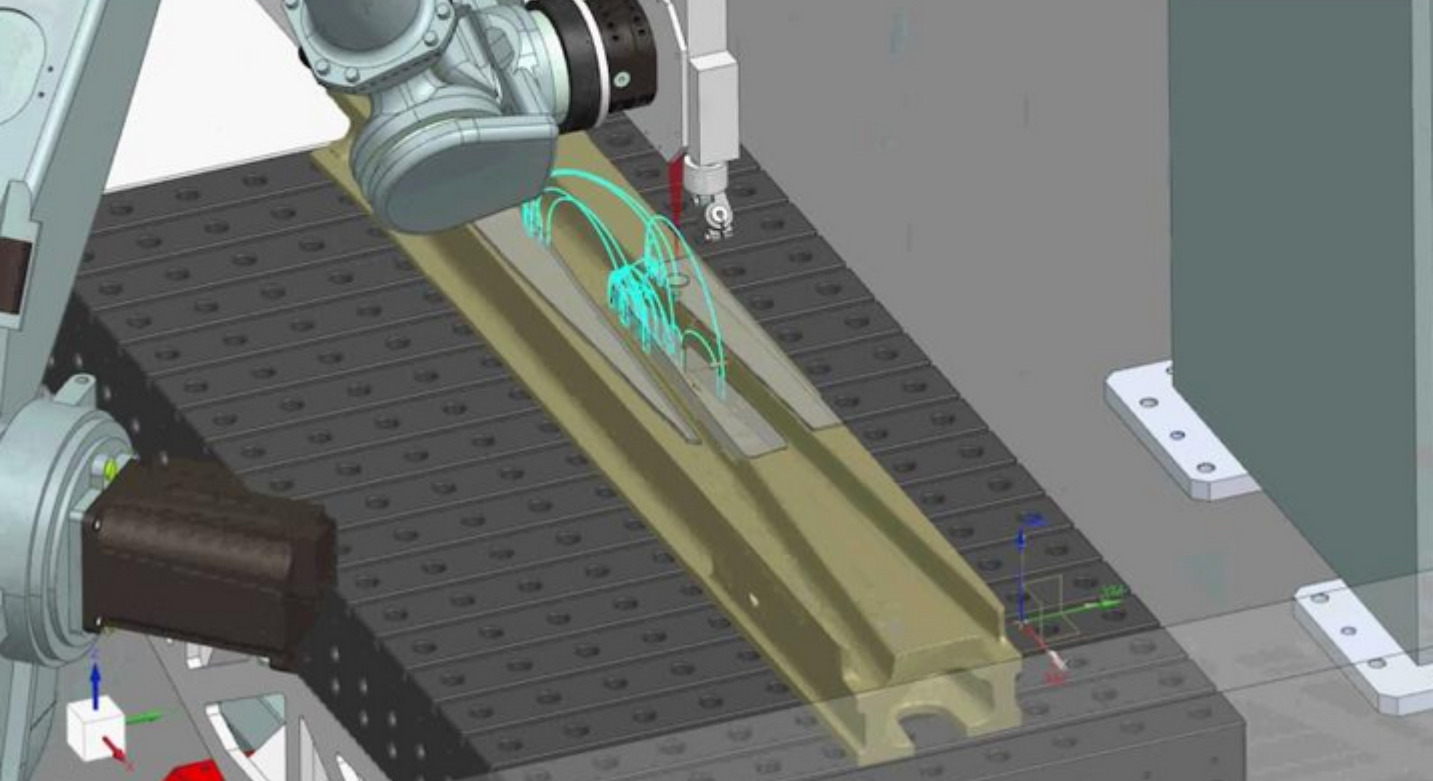 The challenge goes on…
Nathan Mayer, our engineer, takes us on our latest additive manufacturing journey…
It's time for simulation!
"The CAM part will be simplified due to several advantages of our WLAM process:
Close to the final dimensions
High deposition rate possible ➝ beyond 600cc/h
Low dilution and manageable heat input
Good mechanical characteristics
Exaggerating a bit, with the right deposition parameters, it will be like generating a path for a 3D printer. Once the building strategies are selected, the parameters filed and the trajectories generated, it's time to apply some rules to our robots and simulate the operation to avoid any singular point or collision. The part is long (approximatively 2 meters) and the volumes to build are long too, so I generated the toolpath to have the longest deposition tracks and few "off-moves".
Parameters and toolpath trajectories verified, I can post process my robot program and go back from the numerical world. Rail must now be installed on the machine and repaired!"
>> https://www.youtube.com/watch?v=EOu4dzMt2co
Keep going!
Stay tuned for the next phase…
Integradde final event
Posted on by Fanny Voinson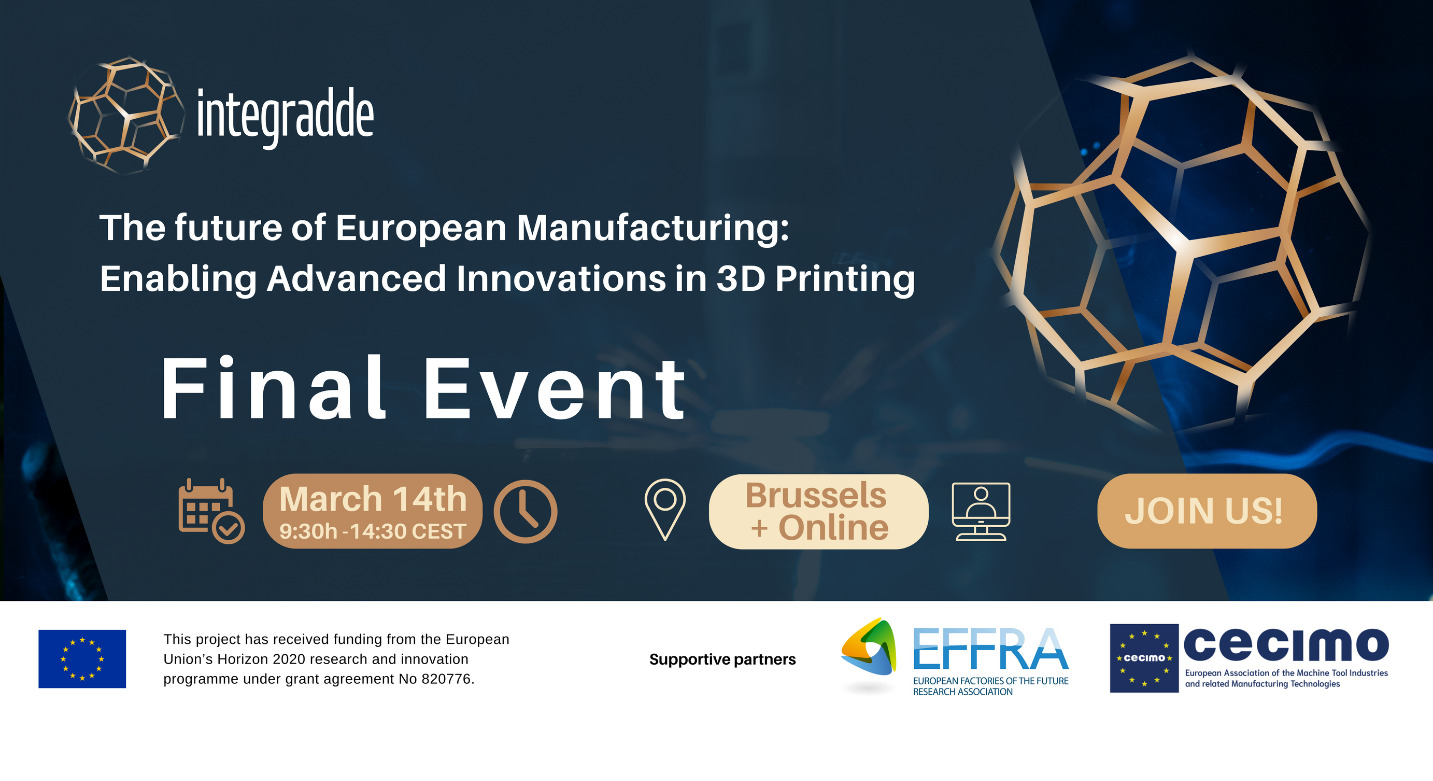 INTEGRADDE FINAL EVENT – The future of European Manufacturing: Enabling Advanced Innovations in 3D Printing
On Tuesday, Mar 14, 2023, the H2020 INTEGRADDE project is holding its Final Event in Brussels (hybrid, format). The event will take place from 09:30 to 14:30 at La Tricoterie. The event is supported by the European Factories of the Future Research Association (EFFRA) and European Association of the Machine Tool Industries and related Manufacturing Technologies (CECIMO).
The conference (which will include different discussions and a networking lunch) will bring together high-level policymakers, industrial actors, research institutions, and other relevant stakeholders to exchange views on the current most compelling issues related to 3D Printing in the manufacturing sector.
This event will offer a networking space for like-minded people within the manufacturing industry while showcasing the latest advancements in Additive Manufacturing, the project's achievements and upcoming test-before-invest opportunities from related EU projects for technological innovations. The event will also offer an overview on the current and future positing of 3D printing from the perspective of some of the most accredited voices in the industry.
A detailed agenda of the event can be found here.
If you would like to find out more about 3D printing in manufacturing and network with your peers, register here!
AM fast train part 2
Posted on by Fanny Voinson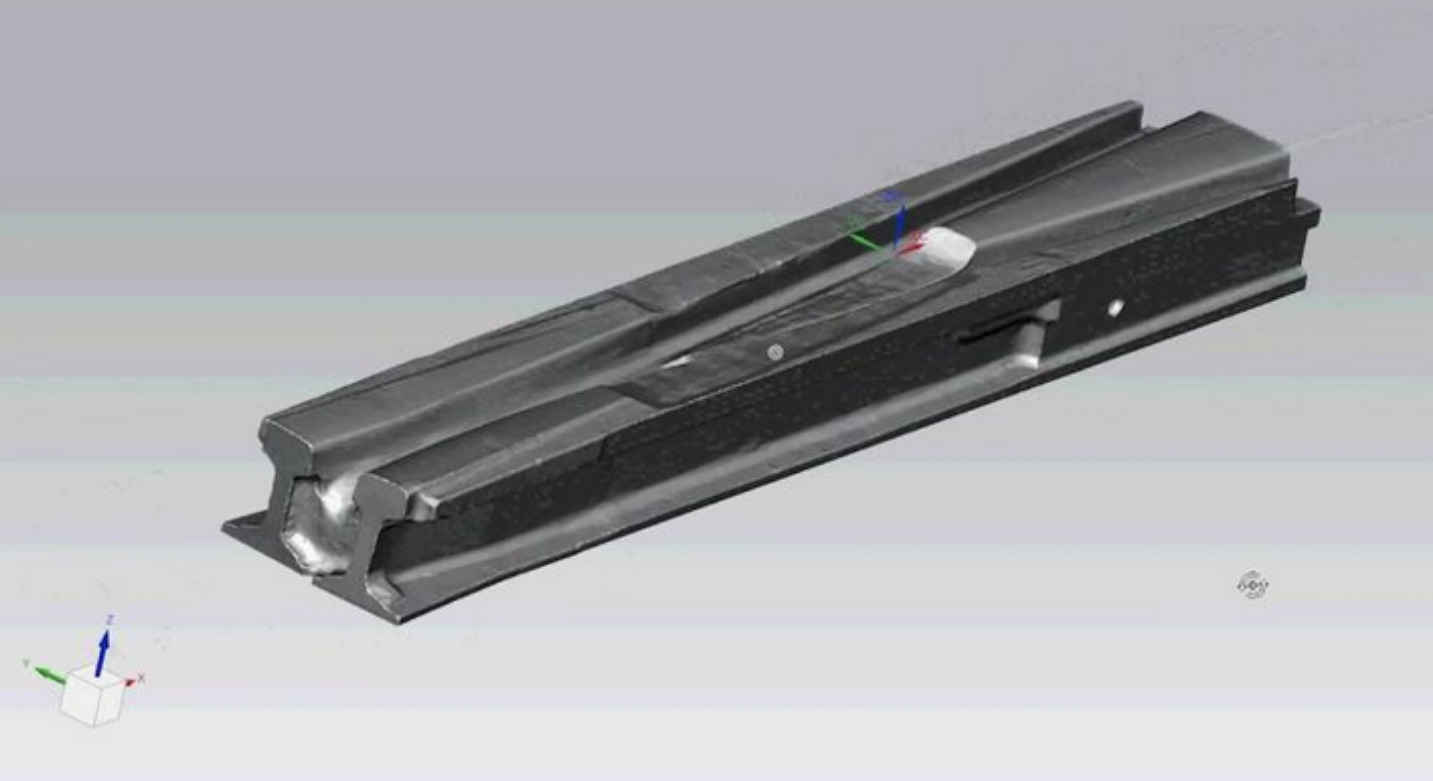 The challenge goes on…
Nathan Mayer, our engineer, takes us on our latest additive manufacturing journey…
Preparation is done, let's make a clean 3D model!
"For the further operations, it's important to have a clean 3D model with the missing volumes on the part well defined and smooth. Nothing difficult with a CAD software for an advanced designer. We need to extract to worn faces from the STL and "stretch" them to the initial dimensions.
Before any CAM operations, working parameters must be known and the quality of the deposited material checked. To set them, I will do a quick test to identify a window of working parameters with which we get:
"Good" linkage with the support
No defect (lack of fusion, crack, porosity, etc…)
Constant deposit geometry
Acceptable deposition rate (the key to have a fast operation…)
To check all of this, build samples are cut, polished, and etched to observe them under microscope. It will be also interesting to check to hardness "as deposited", to identify any deviation from the material datasheet."
>> https://www.youtube.com/watch?v=xFg7Esp7xcw
Keep going!
Stay tuned for the next phase…
AM fast train part 1
Posted on by Fanny Voinson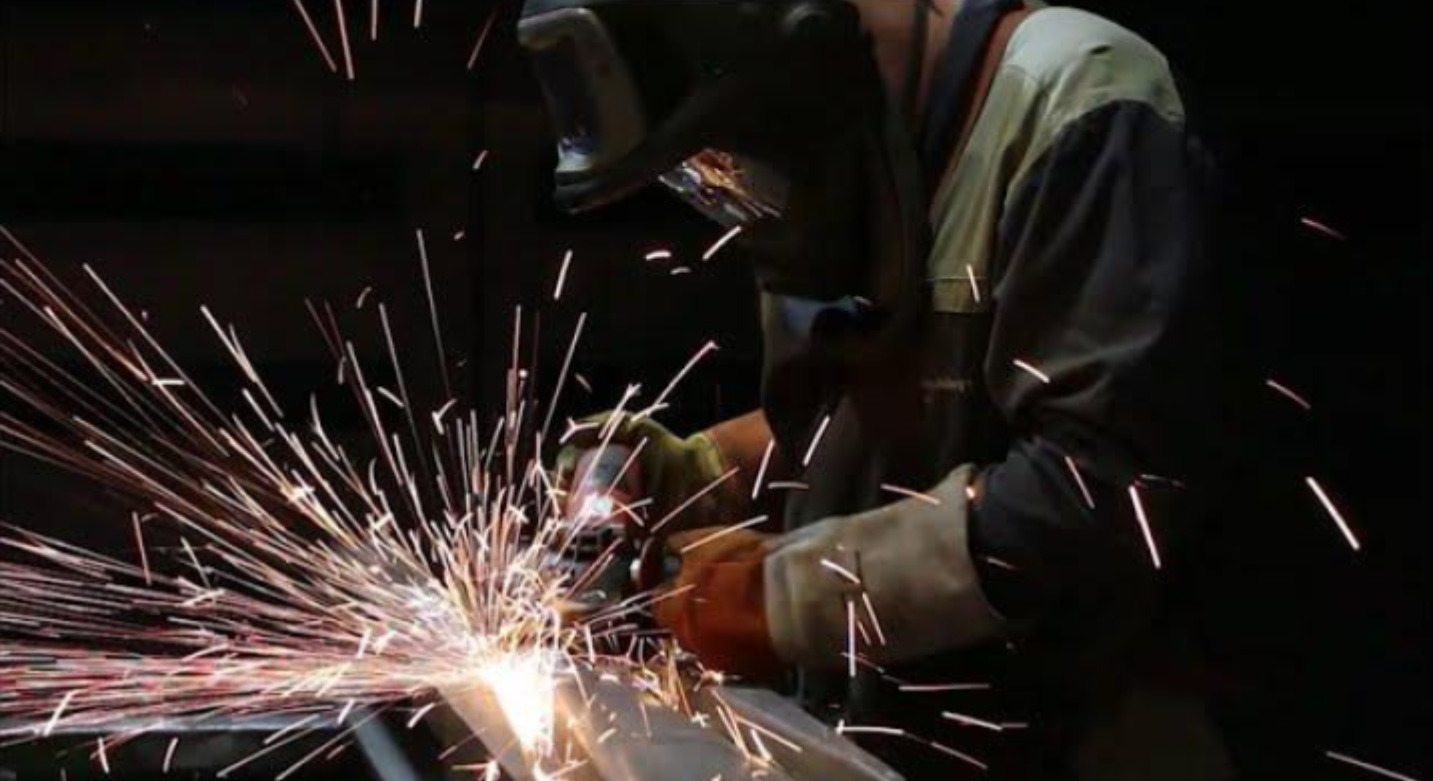 Hello new challenge!
Nathan Mayer, our engineer, takes us on our latest additive manufacturing journey…
"We're contacted by the company Welding Alloys France, a global leader in the production of advanced welding consumables, automated welding equipment for wear protection, the provision of engineered wear services, as well as wear plates, pipes, and components.
Their issue? They need to repair a worn #railway that has lost its geometry and they decided to go with the laser technology, most precisely additive manufacturing, instead of most conventional technologies.
Today, repairing or rebuilding parts are major players in increasing service times, avoiding waste and reducing carbon emissions. Railways are subject to heavy loads and many cycles; they must be hard and resistant over time and after 28 years, this one has significant missing elements, it is no longer new… To be used again, we must return to the original shape.
Can we really do it? Can we return to its original shape? Is the reconstruction going to be as resistant as the original one? Only time will tell but we're up for the challenge."
"Laser metal deposition or the DED additive manufacturing process offer many possibilities and one of them is to be able to deposit on an existing part. Instead of building complete parts, it is possible to rebuild and repair existing ones. Our wireframe laser additive manufacturing (WLAM) process will hopefully be able to help us with the reconstruction and gives back the used railway its original shape.
As for the material for the reconstruction, it must be just as resistant as the original. After a conversation with Welding Alloys France, they tell us they can provide us with the best yarn to fit this application. It is a manganese #steel that hardens on impact. This filler material is commonly used with conventional welding processes, and I think it will be interesting to show the results obtained with our deposition process, using wire and a laser."
"As a first step, the rail must be prepared before the repair operation. So, the team starts to gouge and grind, but also learn its geometry by 3D scanning and digital reconstruction. Everything goes smoothly and we're quite hopeful for what comes next."
>> https://www.youtube.com/watch?v=zw2PFFyK3tc
Stay tuned for the next phase…