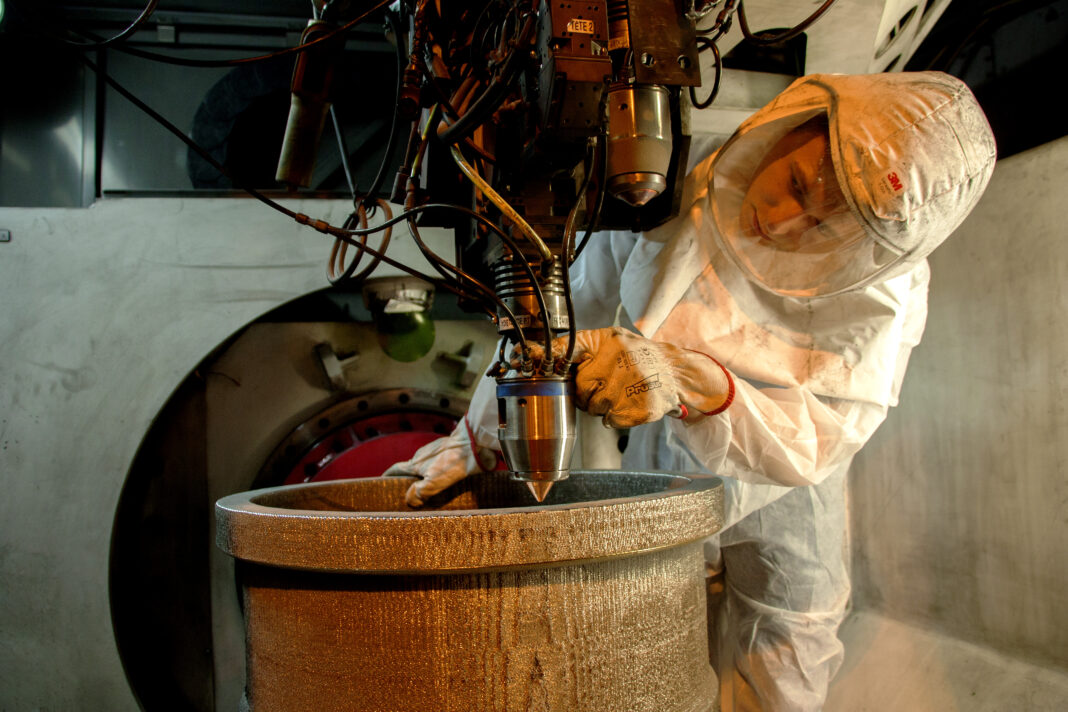 DED-CLAD®-p additive manufacturing
The CLAD® (direct additive laser construction) process developed by IREPA LASER consists in melting with a laser metal powders injected in a nozzle  in order to constitute a deposit in fully controlled dimensions.
By applying several successive layers of material, functional technical parts are made through additive manufacturing (principle of 3D metal printing).
This process is part of the DED (Direct Energy Deposition) additive manufacturing family of processes.
Optimization of the unit cost price
Reduction of manufacturing lead times
Material yield > 90 %
Tailored manufacturing
Contact us
Download datasheet (pdf)