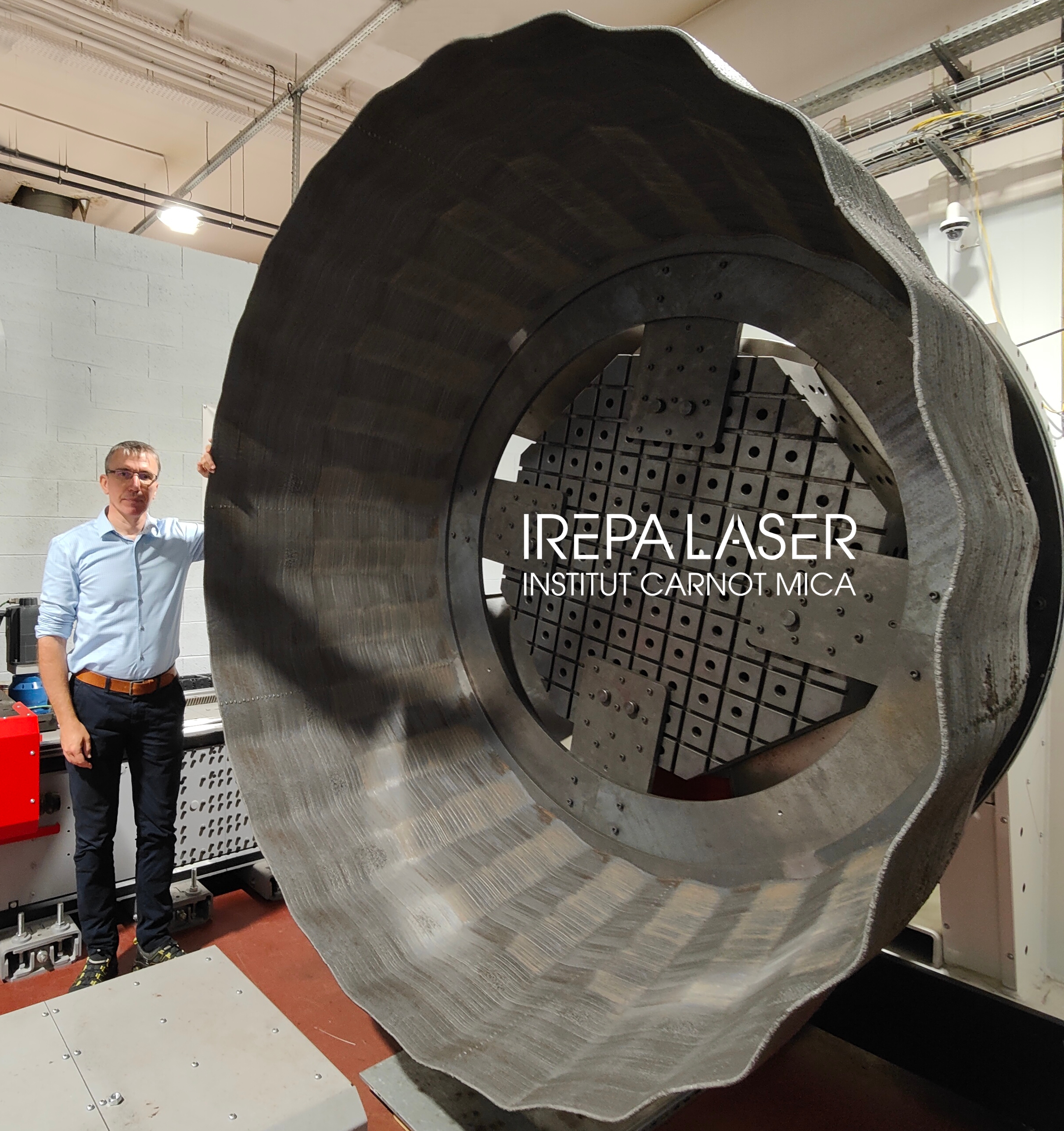 A hybrid machine, combining laser, wire and powder deposition, to produce large metal parts.
PAMPROD (Additive Manufacturing Processes – Productivity) is an industrial project coordinated by APERAM and IREPA LASER. It is financed by BPI, in the framework of a PSPC.
The Grand Est region supports the project and co-finances a 500 m² building. This will allow IREPA LASER to host the future prototype machine PAMPROD in its "Additive Manufacturing Plant".
This hybrid machine, associating laser, wire and powder deposition, will be able to manufacture parts good on the first try, up to 6 meters in size and at unit costs divided by 3.
Bringing together 6 partners, the project – worth 7 million euros – will last 36 months. The first products are expected to be manufactured by 2021.
Contact us