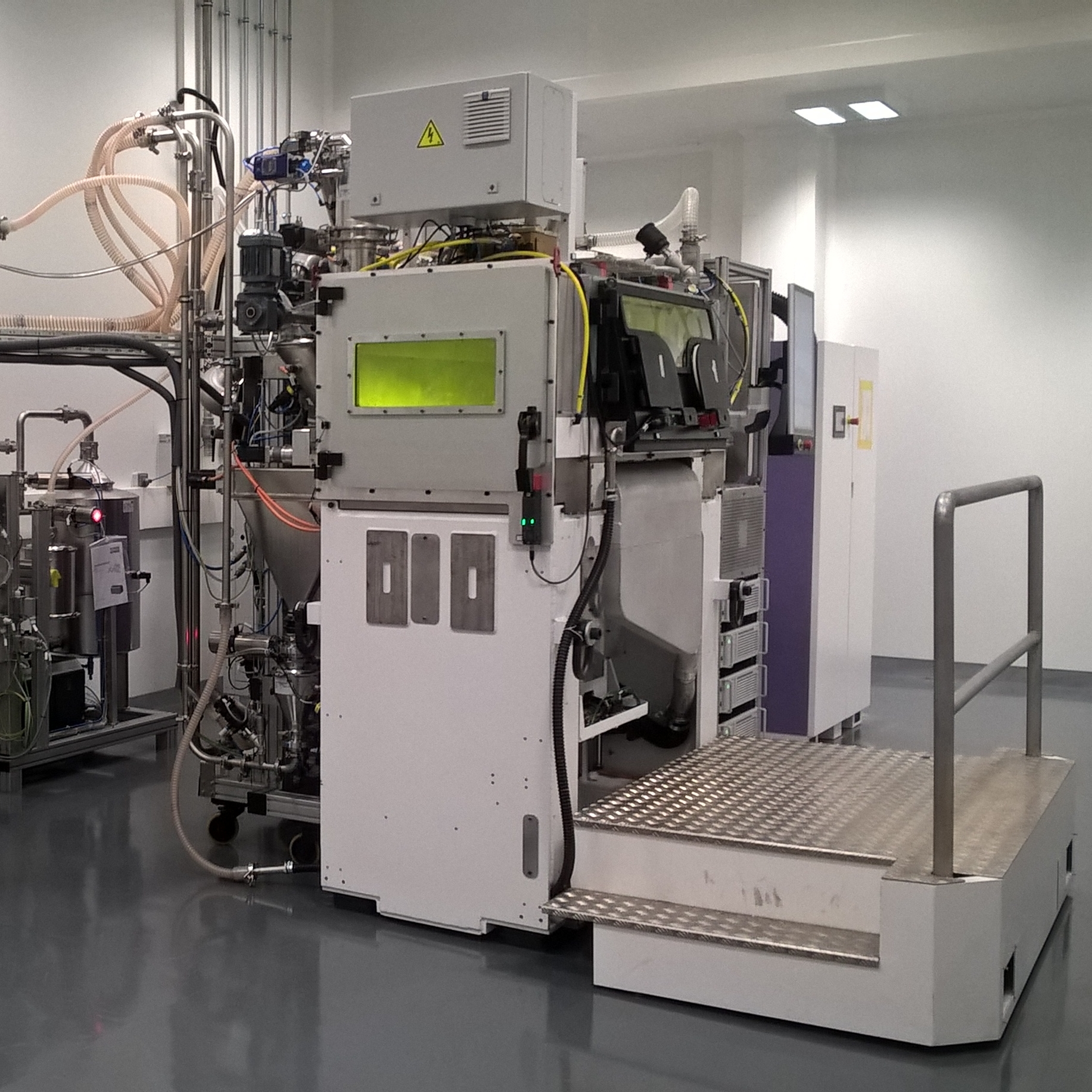 PBF / SLM additive manufacturing
PBF (Powder Bed Fusion) or SLM (Selective Laser Melting) process consists in successively melting layers of metallic powder in a chamber with controlled atmosphere for the 3D manufacturing of mechanical parts with complex geometries.
This process is part of the family of powder bed additive manufacturing processes.
IREPA LASER has been equipped with a AddUp FORMUP 700 machine since January 2021. This equipment is dedicated to R&D works. Our research teams challenge the limits of PBF additive manufacturing for large parts (L 700 x W 350 x H 500 mm) while developing new efficient methods to produce high quality metal parts.
Contact us